Mariposa on Second
Downtown Alhambra, CA 91801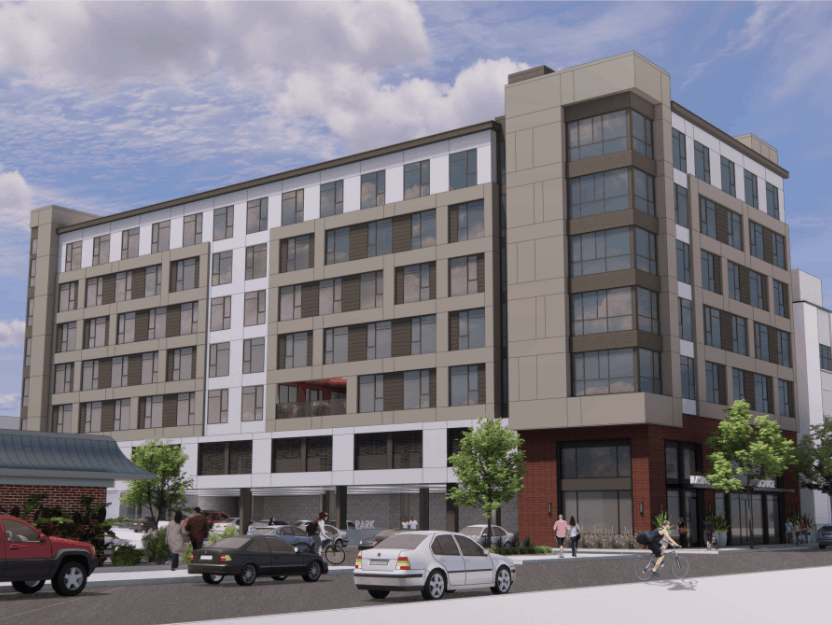 Supporting the City of Alhambra's Vision for its Civic Center
We are excited to be supporting the City of Alhambra's vision of a future for its civic center, which includes what will be a hallmark residential community for families and individuals. This collaboration with our colleagues at National Community Renaissance will include retail space at the street level and a place-making design intended to tie together, and then enhance, the fabric of the surrounding community.
Mariposa on Second Apartments is a 50-unit affordable housing development proposed on the existing Second Street Parking Lot, located in the Central Business District and adjacent to the City of Alhambra's civic center. The project will be developed by a partnership between American Family Housing and National CORE.
The proposed location of Mariposa on Second is an important and visible site within the City of Alhambra, which when developed will serve to expand and build upon the City's Civic Center by enriching its composition, use and urban design with a new residential community that respects and builds upon what exists, but also sets forth new ideas about how the City plans to address the challenges it faces in addressing affordability.
Key Features:
• Public parking will be located on a ground level garage to serve the neighboring retail and food and beverage businesses
• Mariposa on Second incorporates elements from the surrounding buildings, seeking to fill in and enrich the existing civic landscape
• A cultural space will activate the street edge along Second Street
| | |
| --- | --- |
| Developer | American Family Housing and National CORE |
| Architect | KTGY Architecture and Planning |
| General Contractor | Not yet selected |
| Property Management | National CORE |
| Supportive Services | American Family Housing |
| Completion Date | Anticipated First Quarter 2024 |
| Tenant Mix | 25 Supportive Housing units and 24 General Affordable |
| Apartments | 50 units |