Casa Paloma
Midway City, CA 92655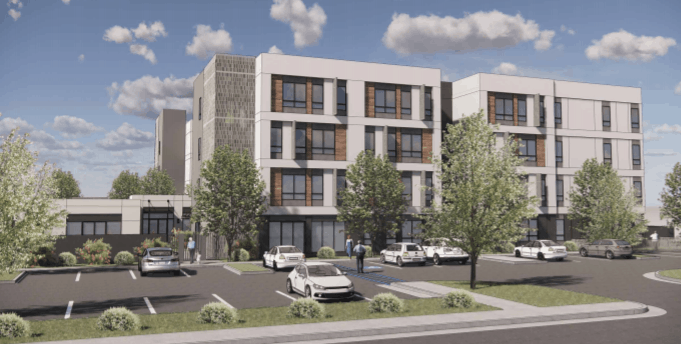 Integrating Housing & Healthcare
This beautiful residential community in Midway City, CA will provide a mix of both supportive housing and affordable housing. Developed in a first-ever partnership of its kind with the County of Orange and with CalOptima, many of the homes in this innovative community will be homes for high-frequency utilizers of the healthcare system. We're doing what makes sense for them, and for everyone. If the pandemic has taught us anything, addressing health is ESSENTIAL if we are going to end homelessness. Set to open in 2022.
After years of receiving their expert guidance and support, we are proud to be partnering with our colleagues at Veloce Partners as we continue to innovate: this development will be constructed with prefabricated modular housing, as part of our never-ending efforts to cut construction costs and save time.
By building the units in a factory at the same time that the site is being prepared, months are shaved off of the construction schedule, saving money and more importantly getting our homeless tenants housed more quickly than would be possible with conventional stick construction.
| | |
| --- | --- |
| Developer | American Family Housing and Veloce Partners |
| Architect | KTGY Architecture and Planning |
| General Contractor | Cannon Constructors |
| Property Management | Solari Enterprises, Inc. |
| Supportive Services | American Family Housing |
| Completion Date | June 2022 |
| Tenant Mix | 48 Permanent Supportive Housing units and 21 general affordable units |
| Apartments | 71 units |